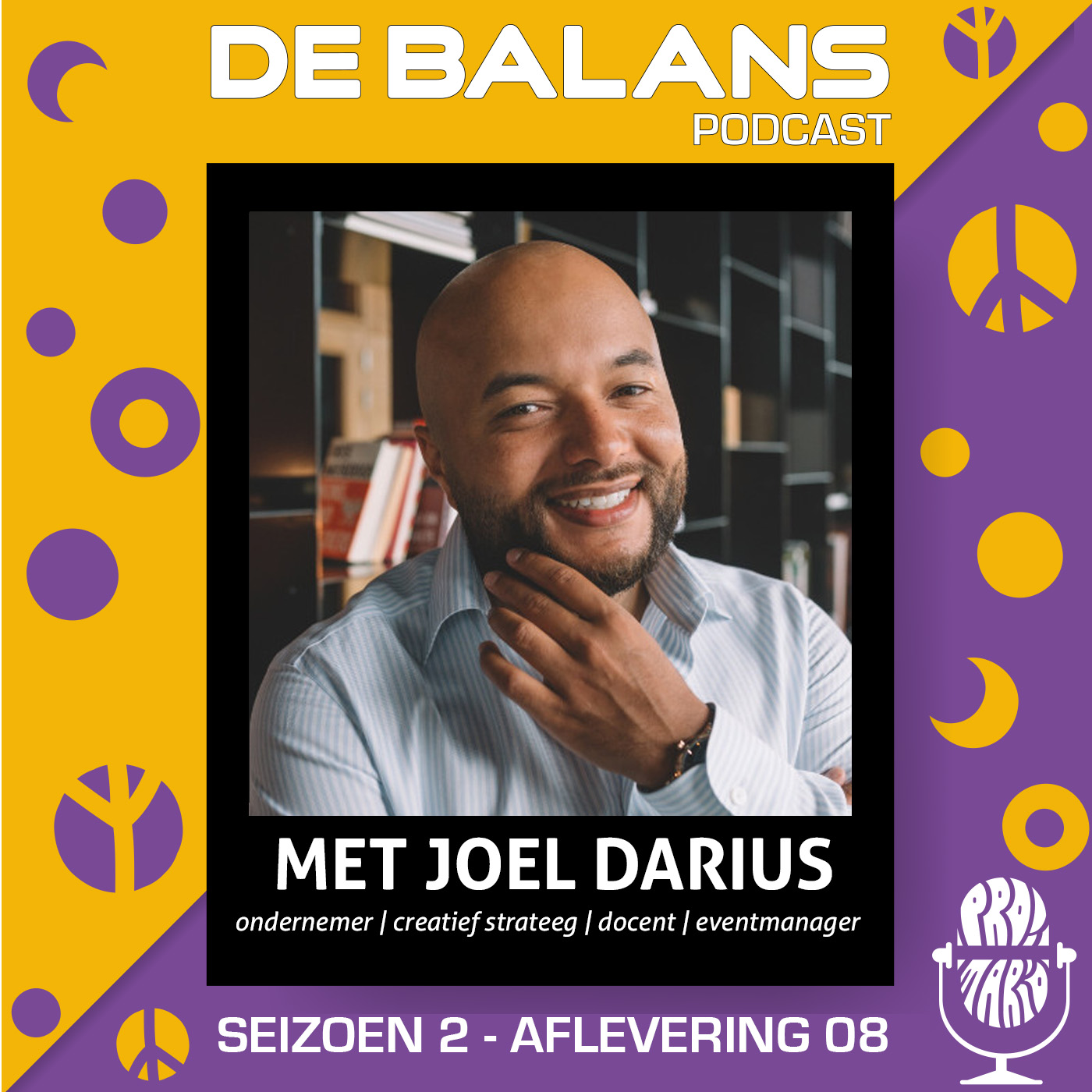 DE BALANS PODCAST (AUDIO) S02E09 – Culturele, Media en ondernemende gesprekken met JOËL DARIUS
Welkom bij aflevering 9 van seizoen 2:
Dames en heren maak kennis met Joël Darius: een: Ondernemer, Creatief Strateeg, Docent en een evenement manager.
In 2008 leerde Romario hem kennen bij Stichting Urban House Groningen en daar was hij actief als project medewerker en hij maakte onderdeel uit van de bestuur.
Op dit moment is Mr. Darius: actief als creatief strateeg bij NDC Media & Trendship enDocent voor Ondernemend Gedrag bij Alfa College. Daarnaast heeft de beste man ook 3 bedrijven op zijn naam staan waarvan 2 samen heeft opgericht met zijn vrienden/zakenpartners.
In deze aflevering vertelt Joël hoe hij op het idee is gekomen om bezig te houden met het oprichten van bedrijven, helpen van jongeren zodat ze later hun eigen business kunnen opzetten, over de evenement "WIJ ZIJN VRIJ" die hij heeft opgezet met Farid Boyafzar & Hilrieke Mansholt and many more. 
Follow Joel Darius op de socials Linked In: https://www.linkedin.com/in/joeldarius/ Instagram: https://www.instagram.com/joelsaviel/
Voor vragen over Joël Darius of De Balans podcast? Stuur een E-mail naar Podcast@Promario.nl | Anders stuur eem PB/DM naar Promario "McPromario" op Twitter, Facebook of Instagram.
Volg promario op social media