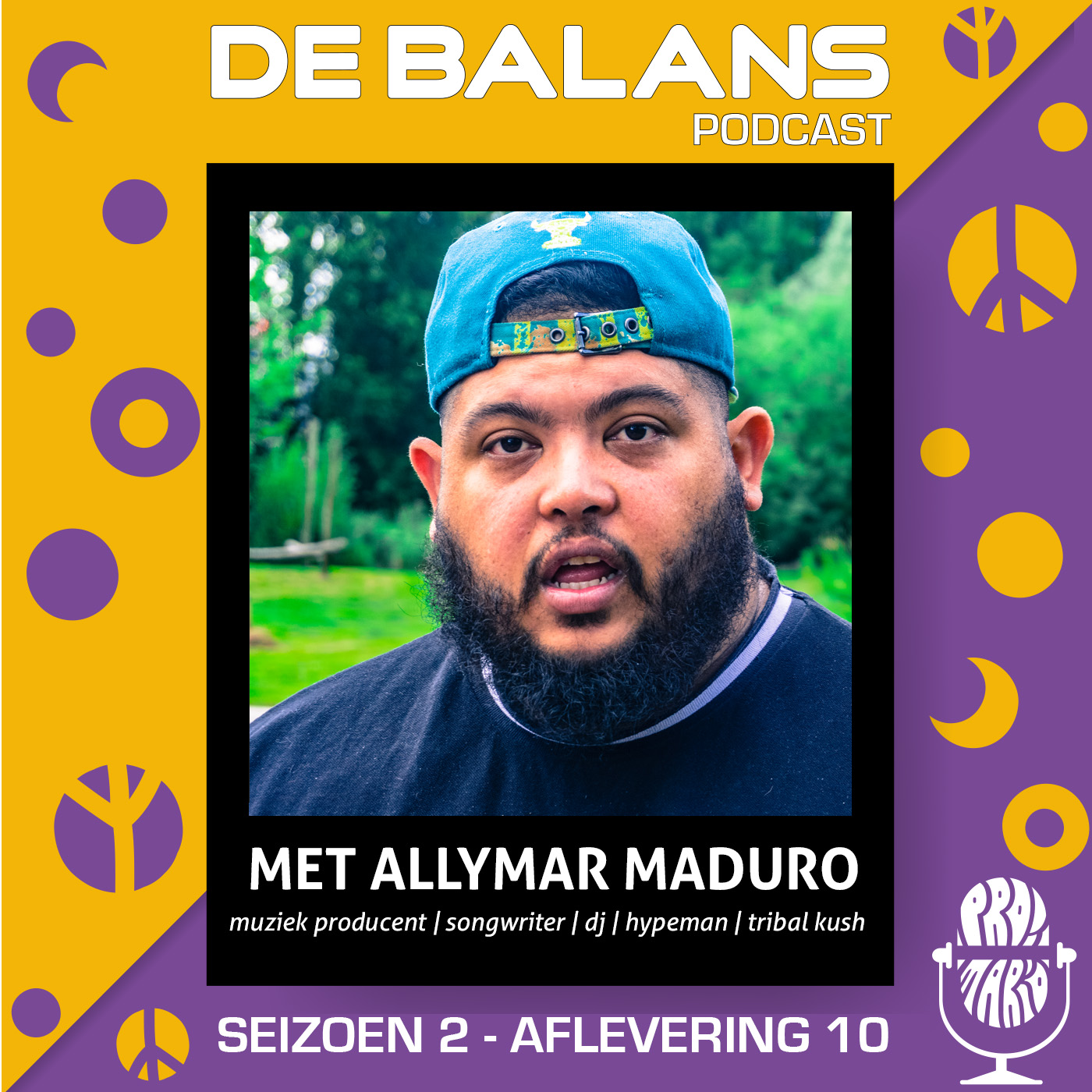 De Balans Podcast: S02E10 – Allymar Maduro over zijn internationale plannen met TRIBAL KUSH
Allymar Maduro is een man die gevoel heeft voor muziek  en humor daarnaast is het ook een persoon die leergierig is en de lat graag hoog zet. Je kan hem kennen van de producers collectief Tribal Kush die hij samen met Kevin Bakker heeft opgericht!
Zo Allymar als Tribal Kush member nummers als: 'Call the Police', Ganja, Aloha, i.s.m. Puri: 'Biem!',  producties gemaakt voor o.a. Freddy Morreira, The Partysquad, Doctor & Spice.
n deze aflevering legt Allymar uit dat zijn familie nog nooit muziek heeft gemaakt, in zijn tijden op Aruba en wat zijn familie van zijn muziek vindt, waar de naam Tribal Kush vandaan komt en wat zijn nieuwe plannen zijn.

Just press the play button! Voor vragen over Allymar Maduro, Tribal Kush of De Balans podcast? Stuur een E-mail naar Podcast@Promario.nl |
Anders stuur eem PB/DM naar Promario "McPromario" op Twitter, Facebook of Instagram. 

Check Allymar & Tribal Kush op de socials
https://www.instagram.com/wearetribalkush/
https://www.instagram.com/allymarmaduro/
Volg promario op social media